RiteHite Revolution dairy fans
Cows suffer from heat stress at temperatures from 20°C and a relative humidity of 80%!
The optimal outside temperature for (dairy) cattle is between 5°C and 16°C
Mild heat stress occurs at a temperature of 25°C and a relative humidity of 60%
Severe heat stress occurs at a temperature of 30°C and a relative humidity of 80%
The benefits of installing XL³ fans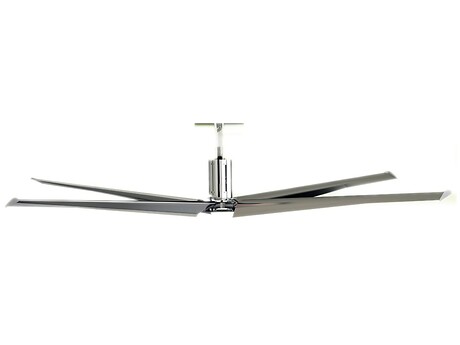 Increased productivity:
Increasing productivity of (milk) cattle. Heat stress reduces the energy consumption up to 25%.
Improvement of product quality, increase in fat and protein content.
The most energy efficient solution on the market:
With only 2.1 to 3.0 W per 1000 m3 air per hour, the XL3 Fan is the most energy efficient solution on the market.
Due to the very high energy efficiency (compared to the usual recirculation- and axial fans) a year-round lower CO2 emission is achieved.
The XL3 Fan HV (Highest Volume) moves more air than any other fan on the market.
One XL3 Fan can move the same amount of air as 20 smaller fans at a fraction of the operating cost.
The investment in a XL3 Fan pays off in a short time, after this you will save money year after year ...
By a rapid amortization of the XL3 HV, which is also designed for extreme durability (for example, lifetime warranty on rotor blades and hub), an investment in the XL3 Fans really pays off if applied in agriculture.
XL³ Fan in Detail
XL3 Fans are available in 5 diameters: 2440 mm, 3660 mm, 4880 mm, 6100 mm and 7320 mm. Depending on the diameter and selected operating speed (from 9-175 r/min), they can move air volumes up to 713585 m³/h.
The recommended installation heights range from 4575 mm up to 24400 mm. The XL3 HV moves air at body height up to 26 m from the center of the fan in all directions.
The unique construction and performance of the XL3 HV can help to address several air movement challenges, while saving money, protecting the environment and improving the work climate. All with a positive return on investment.
In addition the XL3 HV is designed for a very long lifetime expectancy.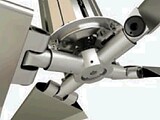 Sophisticated hub design:
Extruded, precision-milled aluminum hub and bolt. Sophisticated rotationally-balanced hub to blade connection, a design with a 40-year track record in harsh conditions world-wide.
Safety features:
Hub attaches to motor with reverse threaded bolt and a tapered bushing.
The safety ring provides a back-up motor to hub safety connection.
Each blade arm is attached to the safety ring.
XL³ Basis Eco
This intelligent control station allows you for optimum benefi t of the RiteHiteFans- Formula (picture 2).
Up to 18 XL3 Fans in 3 separate target zones can be easily controlled from a central control station. There is no more need to visit each location individually, which may be great distances apart.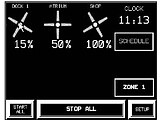 Manual operation:
The performance of each XL3 can be easily and individually adjusted from 1% to 100% using the touch screen (picture 3 and 4). Other settings are on, off and forward or reverse motion.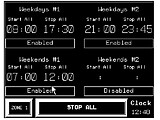 Time scheduled operation:
For every day of the week you can schedule individual time profi les for the fans to operate or to shut down. The performance for each XL3 Fan in the network can be individually adjusted.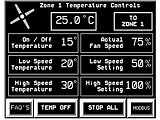 Automatic operation:
The XL3 Basis Eco is capable of changing the fan operation based on the temperature and/or relative humidity in up to 3 separate target zones in your building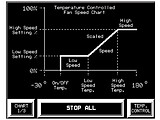 In addition all values can be programmed by an easy to use graphical interface.
XL³ Fan in agriculture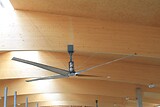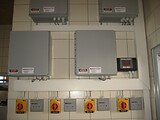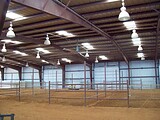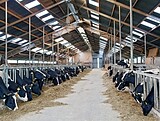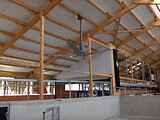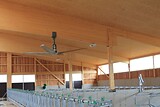 More information
Information regarding XL³ Fan can be found:
Brochure for Download: XL3 Landwirtschaft 2014
In the XL³ website: http://www.xl3-ventilator.de/landwirtschaft
Or take a personal look at our roof-mounted XL³-Fan with a diameter of 4,8m in our show-room in A-4441 Behamberg.