Automated feeding systems
Automated feeding system- The perfect way to take the pressure off your business
TMR feeding robot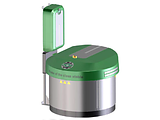 PELLON TMR FEEDER ROBOT
Feeding several times a day increases productivity.
Combined mixing by an auger and chain conveyor makes a homogenous mixture quickly and smoothly.
Velos feeding station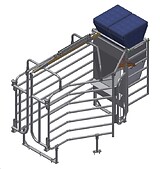 Cow specific feeding of minerals, soy or any other additional component in the ration, even fluids like molasses.
Modern technology, control your feeding by Spartphone or PC and get alerts for health or heat instantly.
More information can be found here ... 
Belt-Feeder, the alternative to robots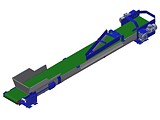 A cheap, light-weight and still fully automatic alternative to feeding robots.
The belt feeder carries feed from silos or mixers to the animal groups in the barn.
Combi-Robot für dairy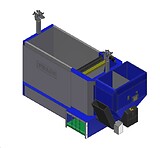 Technical specifications:
 
Feeding one base component and up to 6 different additional components like minerals, soy or pellets.
Every ration is mixed animal specific, ideal for farms in mountain areas.
TMR-Robot for dairy and cattle fattening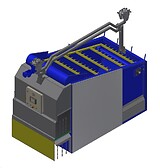 TMR Robot with integrated mixer to feed up to 500 animals. 
More information can be found here... 
Concentrate Feeder Robot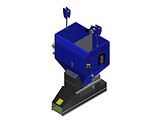 KFR 600 for 1-4 different power feeding types
CutMix mixers for silage and rough-feed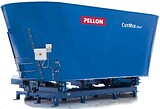 In the central mixing station various recipes for feed can be mixed fully automatic and distributed to the animals with belts or robots.