Automated feeding systems
Automated feeding system- The perfect way to take the pressure off your business
TMR feeding robot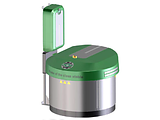 PELLON TMR FEEDER ROBOT
Feeding several times a day increases productivity.
Combined mixing by an auger and chain conveyor makes a homogenous mixture quickly and smoothly.
Velos Abrufstation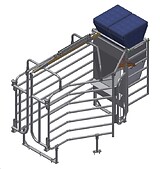 Abruffütterung mit optionaler einzigartiger Brunsterkennung und Gesundheitsüberwachung.
Mit modernster Internettechnologie haben Sie immer den Überblick, egal ob mit PC, Tablet oder
Smartphone.
Futter- und Förderband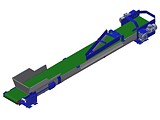 Die günstige und vollautomatische Alternative zu Robotern.
Das Futterband transportiert fertig gemischtes Futter zu den Tiergruppen im Stall.
Combi-Robot für Anbindehaltung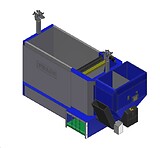 Technical specifications:

Capacity: 200-400 animals, depending on the number of groups and feed mixtures
Width: 1330 mm
Length: 3020 mm
TMR-Robot für Laufställe und Rindermast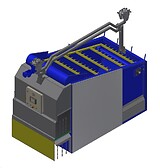 Roboter mit integriertem Mischwerk zum Anmischen und Ausfüttern mehrerer Rezepte an bis zu 500 Tiere.
Abwurf wahlweise mittig oder Ausdosierung links und rechts mittels Förderband.
Concentrate Feeder Robot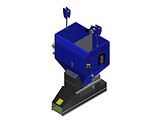 KFR 600 for 1-4 different power feeding types
Futter- und Mischzentrale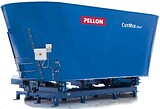 In der Mischzentrale werden Komponenten lose oder in Ballenform vorgelagert und je nach Bedarf gemischt und an Roboter oder Futterband übergeben.