Contract manufacture
Bräuer Laser-Bending-Welding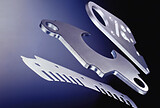 LASER CUTTING, BENDING, WELDING,…

For more than 15 years, we have worked in the area of plate processing with a focus on laser cutting. With our new machine fleet, we can produce every individually desired form in the highest quality. In addition, the TruBend allows dimension-precise bending of the laser parts. We also guarantee precise and quick work with our welding robots. Many renowned businesses appreciate our many years of competence, particularly in the production of mid-sized and large series.
Some machinery from our production sites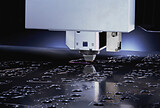 3D Laser for pipes and metal sheets BLM ADIGE LT9 COMBO
The newest kind of combination laser for both, pipes and metal sheets, allows us to produce your order individually and quick.
Dimensions of pipes:
Max. length: 6500mm
Max. length of workpiece: 6000mm
Max. profile: round up to 225mm, square up to 160x160mm
Min. profile: round 16mm, square 16x16mm
Dimensions of sheets:
Max. thickness: 20mm
Bending machine BLM ELECT 80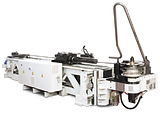 Precise bending in all directions with automatic material loader.
For pipes from 26,9x2,6mm up to 60,3x4,5mm
Max. length: 4050mm
Max. radius: 270mm
Min. radius: 45mm
Bend press TRUBEND 5170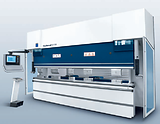 One of the newest and most precise bend presses in the long version
Max. force: 1700kN
Max length: up to 4250mm
Flatbet laser Trumpf TRUMATIC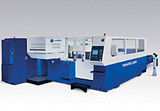 Our reliable and time-proven flatbet lasers by Trumpf are still on site for cost-effective production runs.
Max. thickness stainless: 15mm
Max. thickness steel: 20mm
Use our knowledge for your advantage
We offer the newest machine park.
Price advantage by three-shift operation
Own logistics and own fleet for deliveries.