Liquid feeding for pigs
Large and small feed quantities are transported in the shortest period of time over far distances
NO-RESIDUE FEEDING BW+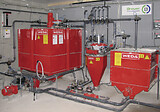 The cost saving feeding system for your pig breeding business, for closed operating systems and pig fattening.
LIQUID FEEDING FOR PIGLETS - CONTICOMP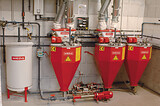 With out without parallel working tanks for synchronised mixing and feeding. With a full WEDA hygiene package including a PH sensor, inlet hopper, UV light and acid dosing. The system allows mixing of rations down to 5kg.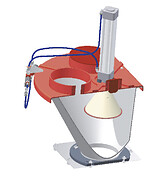 INLET HOPPER
Available with three or four connections on top. Moisture and mold formation inside the hopper is prevented by a conic seal. No dead corners inside the tank.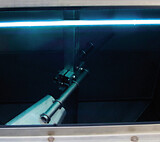 HY-LIGHT

High level of hygienic safety with Hy-Light. It does not only kills germs and bacteria with 100% UV-light but also prevents the formation of fungi and yeast in the tanks. Recommended for use with protein rich piglet feed.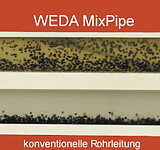 MIX PIPE

The integrated spiral of the award-winning mix pipe tubing prevents the deposit of heavy particles. At the same time liquid feed is dosed with the same consistency at every valve.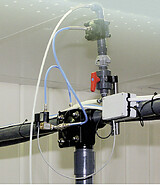 ADDITIVE DOSING

Injection into the downpipe, effective and safe. A medication dosing system with a separate additive circuit prevents the displacement of medications because each valve is injected individually.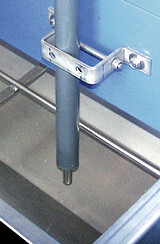 SENSOR FEEDING
Durable and constructed to permit the build-up of feed beneath the sensor. The 2 point measuring system gives this system great reliabilty.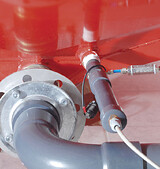 pH MEASUREMENT

The method patented by WEDA allows exact measurement of pH-value in the feed and at the same time makes it possible to adjust the pH-value to animals needs.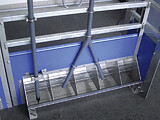 PIGLET TROUGH

The piglets can see each other while eating due to the trough structure - that boosts their desire to eat.
Electronic hard- and software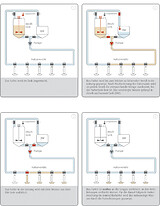 FREQUENCY CONVERTER

With the high-quality frequency converter, the motor capacity can be slowly throttled and this prevents abrupt stops when passing through liquid feed, which can cause material damages to the valves. Because the frequency converter can control several motors, the components can also be dosed precisely in the mixing container.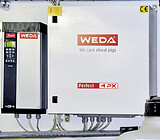 EXCELLENT 4PX

High system stability and reliable control of the processes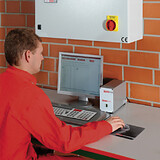 EXCELLENT TOUCH

Easy data input via the touch screen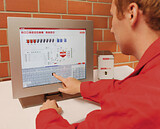 VISUALISATION

The presentation of the entire process: All processes in the machine can be recorded easily.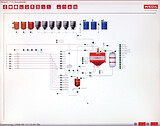 WIRE-FREE REMOTE MAINTENANCE

Automatic error messages to a mobile phone
Linking capabilities between the barn computer, a home PC and the Bräuer and WEDA service team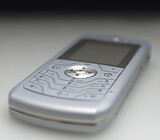 W-MOBILE

Data recording in the barn
Watch youtube video