Learning troughs for piglets
By using learning troughs in the farrowing pen piglets can get used do dry-feed quicker.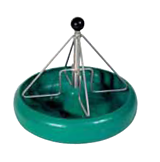 Feeding trough Handy
Easy to clean, quickly removable trough.
Feeding trough Mini 3
Installation without tools, easy to clean.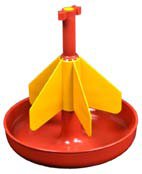 AP CLICK MINI
Feeding trough for piglets in farrowing pens, installation without tools, 2,6ltr. capacity.